135compact.com

35mm ultra compact cameras Olympus mju II

The Olympus mju II is probably the smallest fully automatic and water protected 35mm film camera ever built. It's designed around the film cartridge, small and lightweight. It has even an integrated flash. It's form, round and flatter to one end, makes it easy to slide it into a small pocket. Its main features are:

35mm F2.8 lens, 4 elements in 4 groups, autofocus with focus lock, min. focus 0,35m (!)
Wide aperture priority (2.8-11), electronic shutter, 4sec.-1/1000, flash ready and focus o.k. indication in the viewer window
Size 108x59x35, Weight 135 gr. without battery
50-3200 ISO, automatic DX coding, self-timer, automatic film advance and (re-)spooling, time/date stamp possibility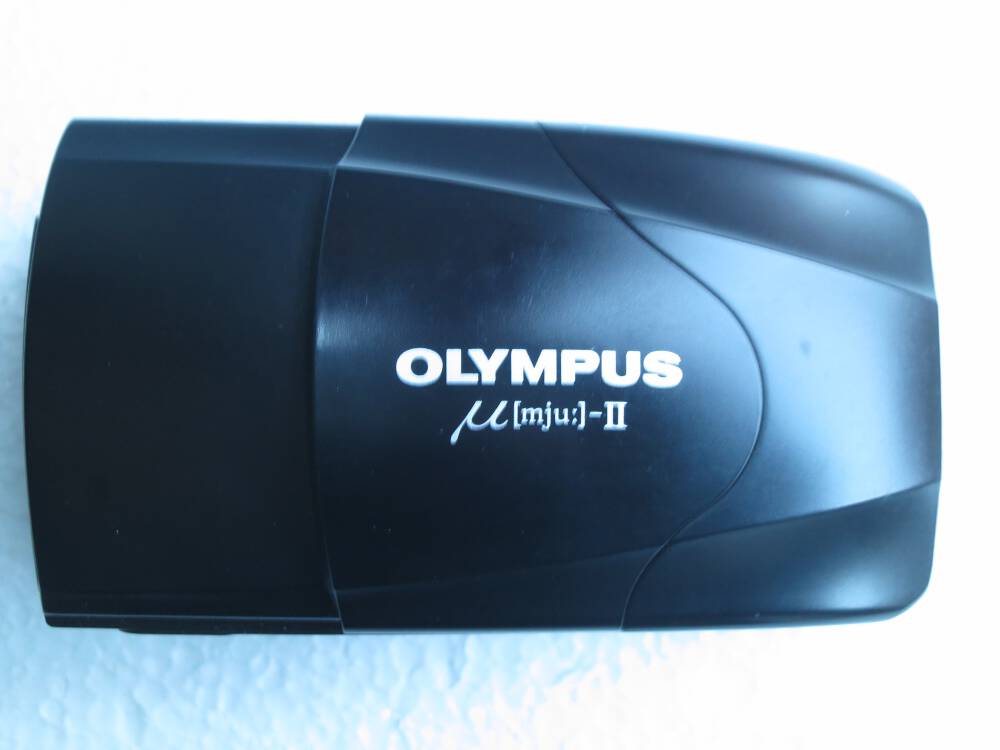 Closed and well protected.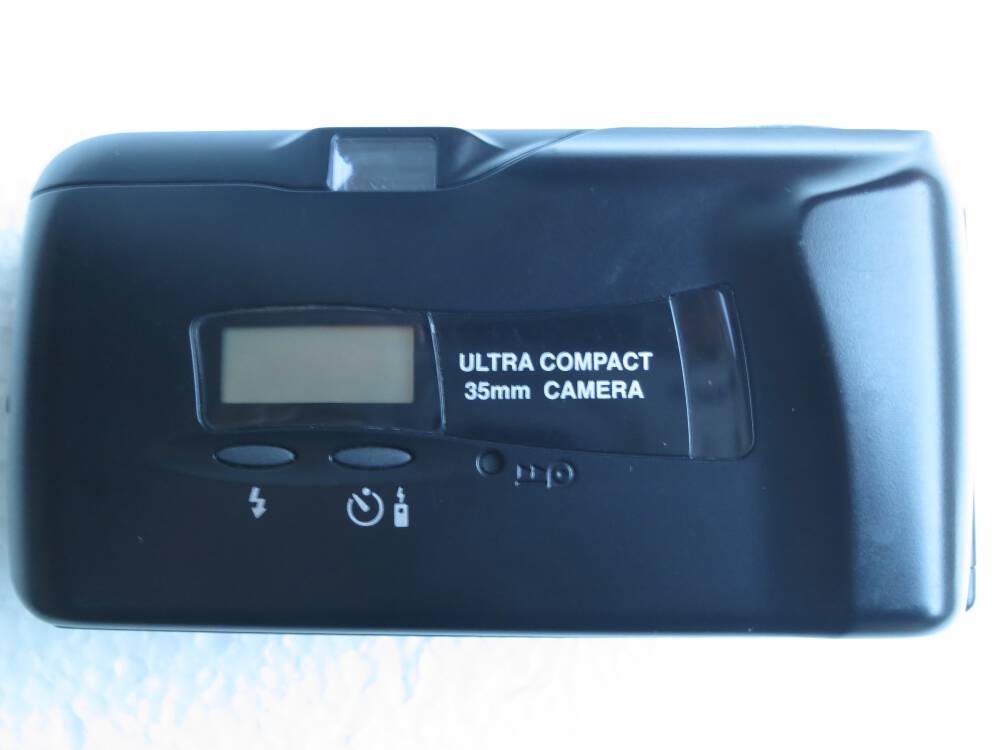 Back side. LCD sreen, film indication window, flash mode button, self-timer/remote button and mid roll respool button. The camera has 6 flash modes: auto-flash (default), red-eye reduction, off, fill-in flash, night scene flash and night scene red-eye reduction. If you slide the cover open, remember that it's default auto flash every time. Flash guide number ~12 (m/ISO 100)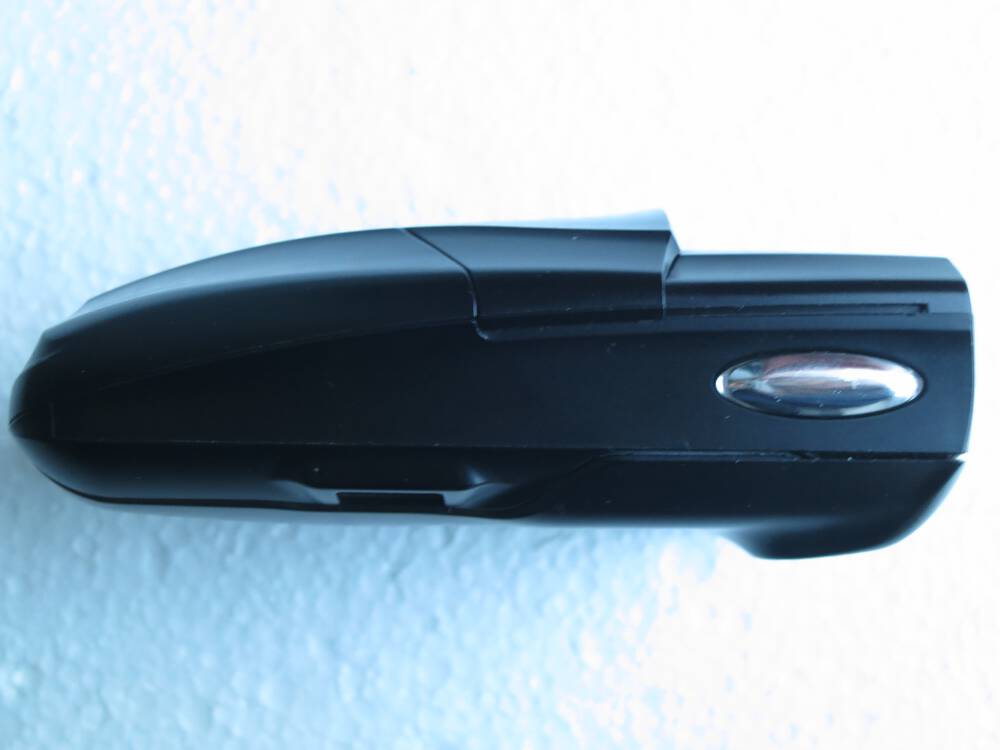 Seen from above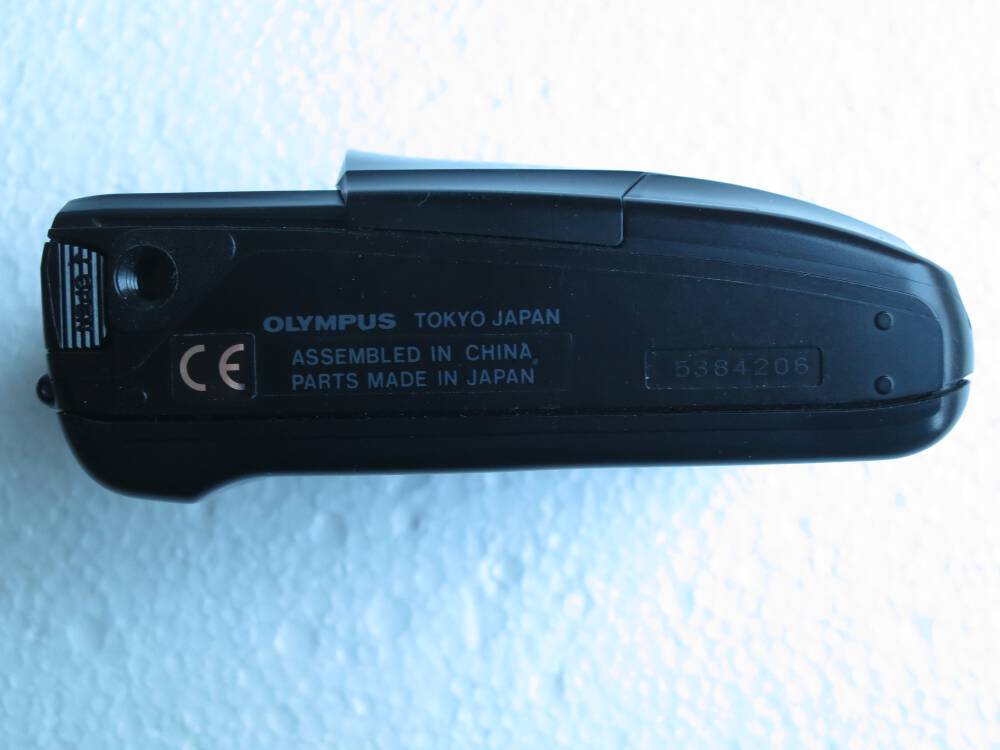 Seen from below. Battery compartment (one CR123 battery), tripod socket.
Cover open.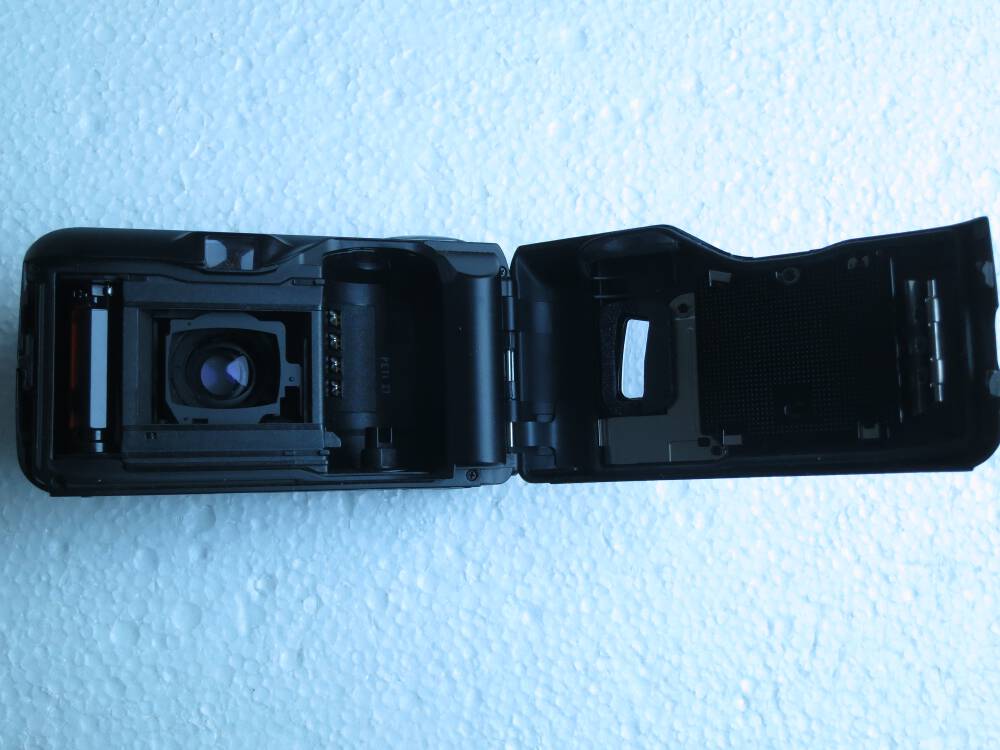 Camera open.

The mju II is a point and shoot camera at it's best. Sharp images, low-light capacity, good autofocus, all together in a tiny little camera which is even water protected.