135compact.com

35mm ultra compact cameras Canon Prima Mini (Sure Shot M, Autoboy F)



The Canon Sure Shot M, Prima mini in Europe (Autoboy F in Japan) was a very successful and very compact camera, launched in 1993. An autodate version was available. Its main features are:

32mm F3.5 Canon lens, 3 elements in 3 groups, min. focus 0.45m


Shutter speeds 2s-1/250s, same with slow-sync flash, 1/60s-1/250s with normal flash


Size 120x62x38, Weight 180 gr.
DX code ISO 25 - 3200, auto wind, AE, self-timer, flash off, flash on, slow sync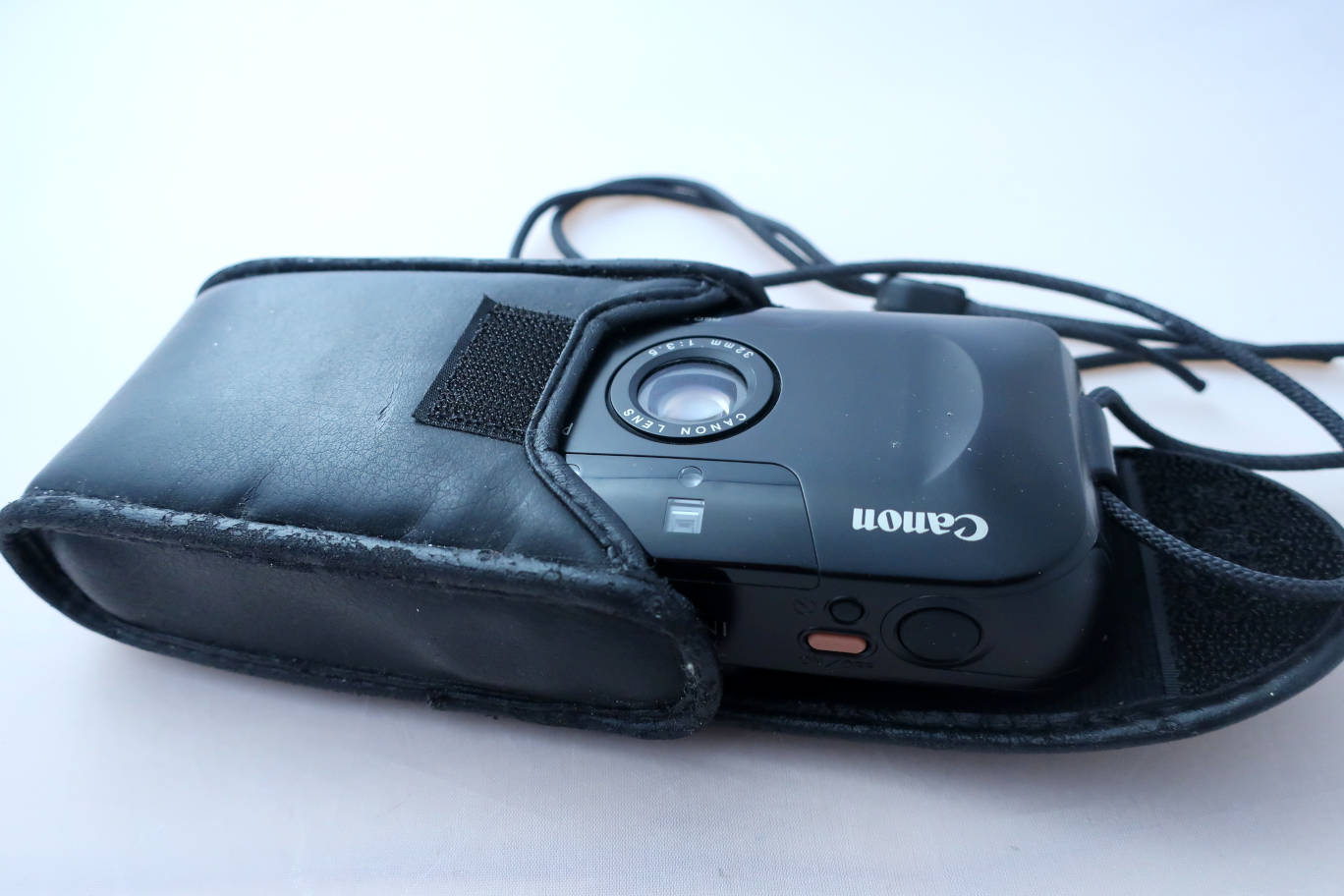 Front closed and special pouch.



Front. Flash guide no. is ~11/100 ISO.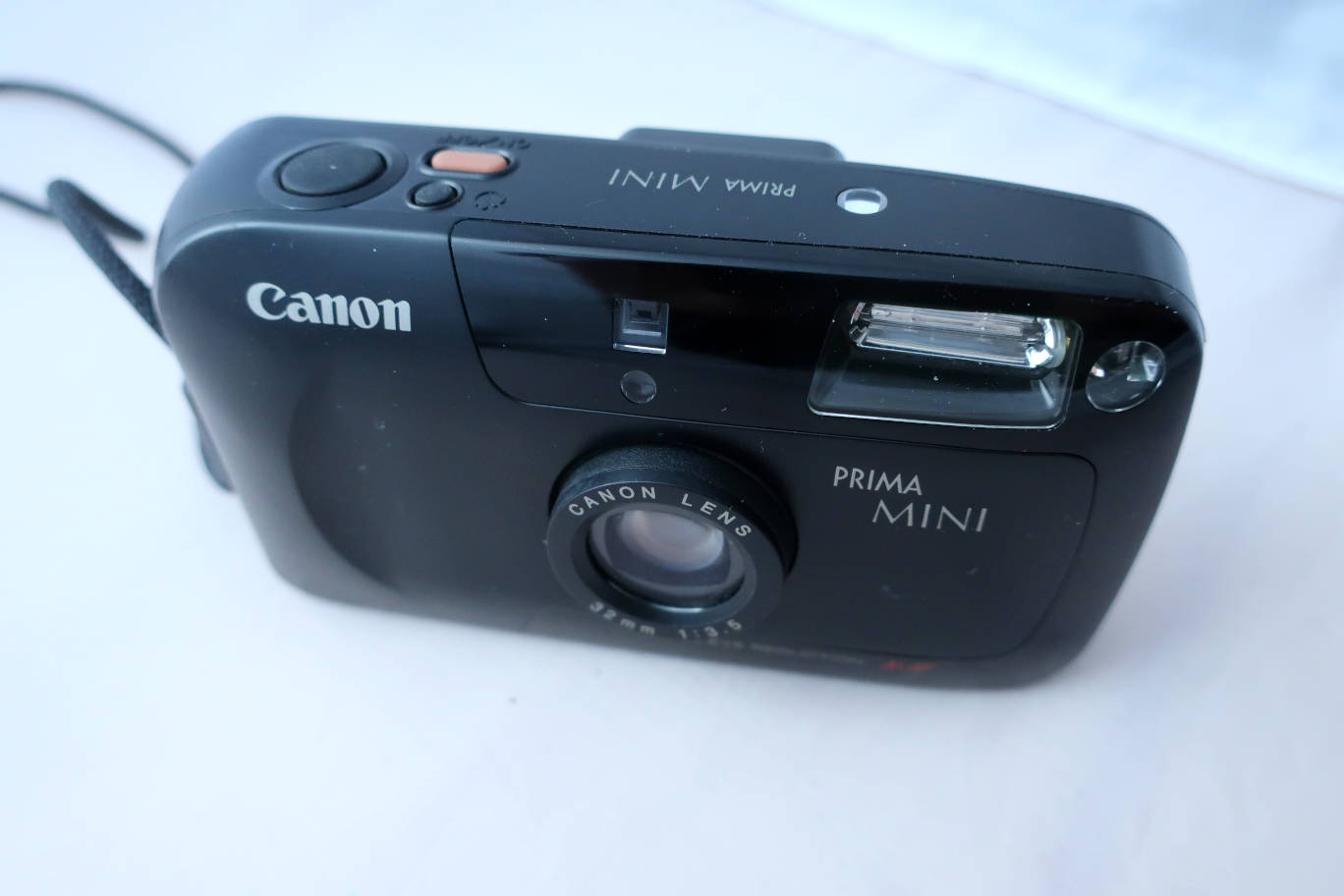 The lens moves out only a little bit.


Back. Viewer and focus confirm/flash charge lamp
. Film type window. Hinged battery compartment to the right. Takes one CR123 battery.


Seen from above. Just a shutter button, a mechanical film counter, the on/off button and a self timer. There is a flash off and a flash on/slow sync button on the slim side of the body. Both have to be held when you fire the shutter. The flat end is prior to the Mju II.



Seen from below. Tripod socket.

Mid roll rewind button.





Film compartment open.

This camera is very easy to use. You switch it on and push the shutter button, that's all. Autofocus is very reliable. There are no features except the very useful flash buttons. All the rest is automatic. It has a very good lens, hence good picture quality. It also has slow shutter speeds for night photos. It's very small and light. Point and shoot as easy and good as possible. When it was released, it was a top quality camera.

The round and very slim design is similar to the Olympus Mju I, released 2 years earlier, but it has better features, more like the Mju II, released 4 years later.