135compact.com

35mm ultra compact cameras Canon Prima Super 115u

The Canon Prima Super 115u is a super compact autofocus zoom camera with a 115mm zoom. It was first released in 2003. So this is a late film camera, the digital market was already expanding. Its main features are:

38-115mm F4.6-13 Canon lens, 5-point autofocus with focus lock, 1-spot center focus possible, min. focus 0,6m, 0.45 in close-up mode
Electronic shutter, 2-1/440
Size 107x59.5x42, Weight 195 gr. without battery
25-3200 ISO, automatic DX coding, self-timer, automatic film advance, several modes, 5 presets, exposure compensation


Camera front, off.
Camera back. Viewer
. Film type window.



Camera front open.

Flash guide number ~19 (!) (m/ISO 100)

.


The lens moved out to wide position.


Lens moved out to tele position.



View from above. Flash button, mode button,
self-timer button,
LCD screen,
On/Off button,
tele/wide switch and s
hutter release
.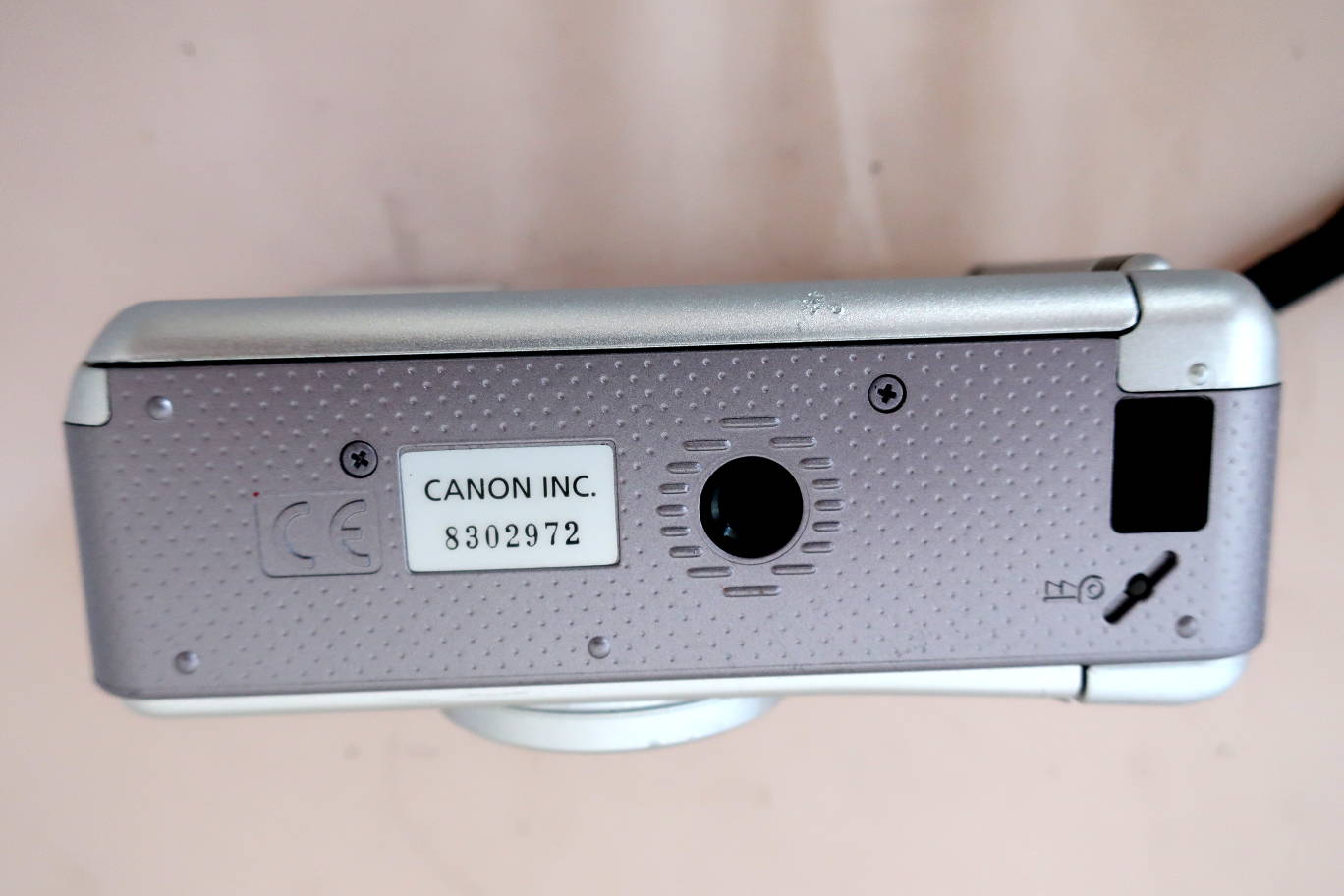 View from below. Tripod socket, mid film rewind. Battery compartment at the side, takes a CR2 battery.


Film compartment.

This camera is easy to use. Autofocus is responsive and works well. Putting a film is easy as well, you drop the film, tear the film leader up to the mark and that's it. The camera winds it automatically. It has some manual settings if needed, the menu is very easy to access via the dial. Max. aperture is not impressing, but it takes nice photos nevertheless. A bigger aperture would mean much bigger lenses, much more weight and a huge bodx. It's a choice. Canon recommends 400 ISO film to compensate.

This camera has some very interesting features as preset: real-time shutter release, (less focussing), flash mode memory (sets the last choice before switching the camera off as default, automatic rewind off, center-point focus and continous shooting. So it's one of the few compacts not to set flash as default if you wish so.

It's a good point and shoot camera with a wide angle zoom lens, honest picture quality, a nice finish in an extremely small pocketable body. A nice find, it's not expensive at all.