135compact.com

35mm ultra compact cameras Canon Top Shot (Sure Shot Supreme, Autoboy 3)

The Canon Sure Shot Supreme, Top Shot in Europe (Autoboy 3 in Japan) was a very successful camera, launched in 1986. It was voted Camera of the Year and had very advanced feature for its time as ergonomic form, infra-red autofocus with focus lock, automatic film advance and a fast lens. Its main features are:

38mm F2.8 Canon lens, 4 elements in 4 groups, min. focus 0.55m


Shutter speeds 1/8s-1/500s


Size 132x71x50, Weight 315 gr. batteries included
DX code ISO 50 - 1600, auto wind, AE, self-timer


Front closed and special leather case.



Front open. Flash guide no. is 8/100 ISO. Automatic flash is default.


Back view. Viewer. LCD screen for battery and film number. Film type window.


Seen from above. Just a shutter and a self timer button.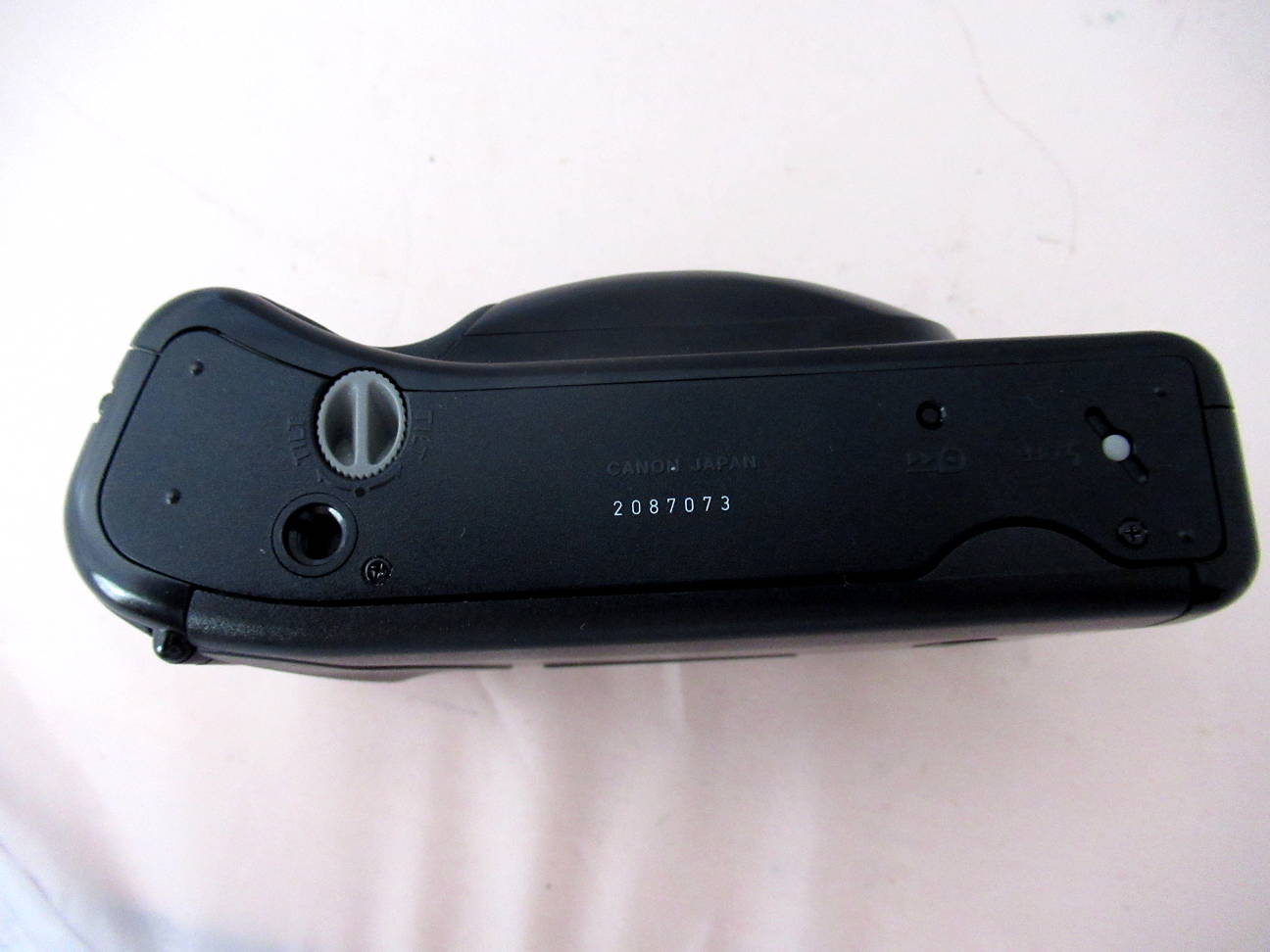 Seen from below. Tripod socket. Tilt device if the camera is posed on a flat surface. Mid roll rewind. Flash off button, has to be held down during the photo which needs finger nails and some concentration.



Battery compartment is closed by screws.



Battery compartment open. Takes a 2CR5 battery, still available. Battery will last for 50 films or 5 years.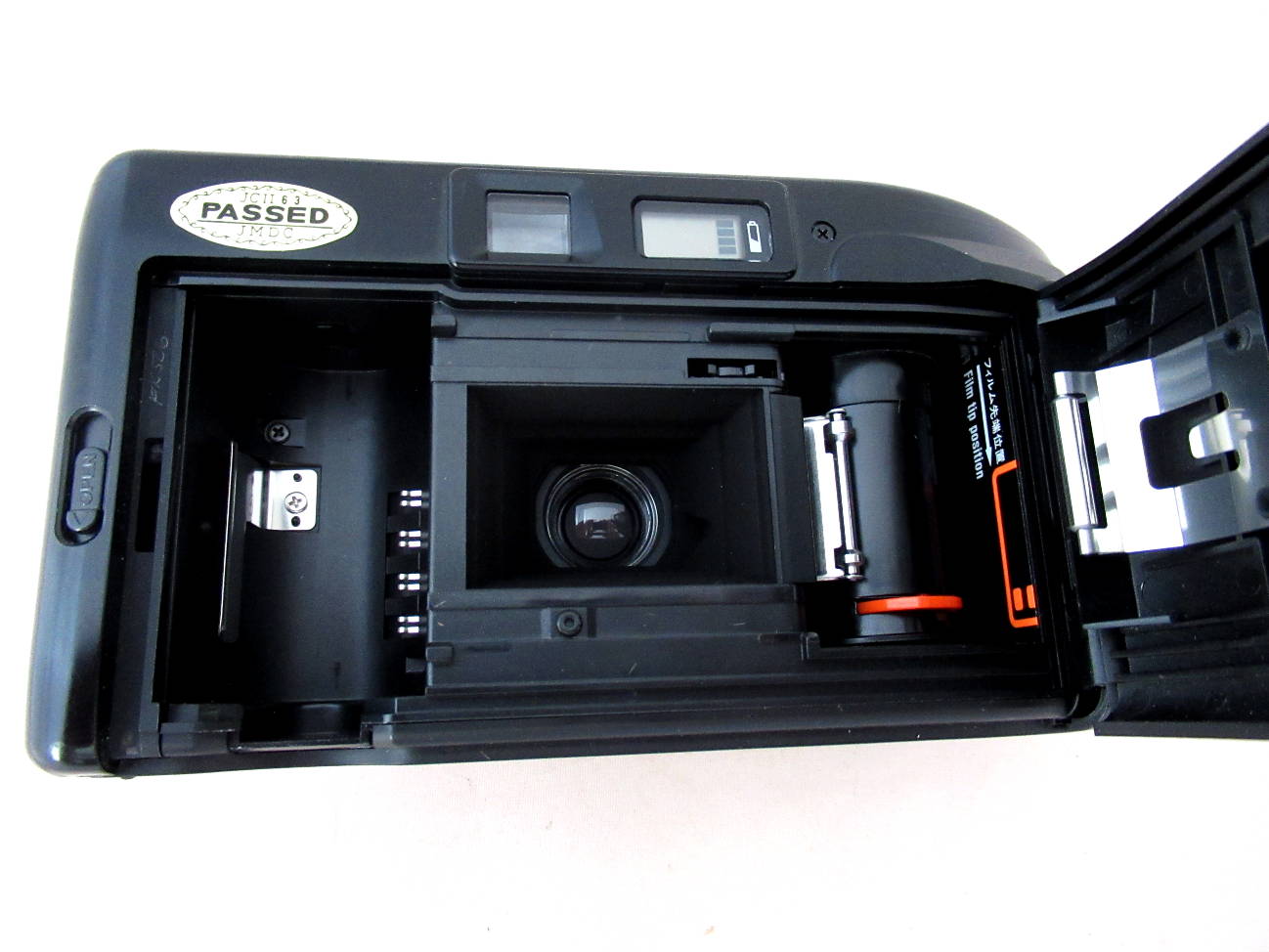 Film compartment open.

This camera is incredibly easy to use. You slide it open and push the shutter button, that's all. Autofocus is very reliable. There are no features except self-timer and flash off. All the rest is automatic. It has a superb lens, hence very good picture quality. No slow shutter speeds for night photos. Point and shoot as basic and good as possible.