135compact.com

35mm ultra compact cameras Nikon AF600

The Nikon AF600 is a 28mm wide angle ultra compact camera which was released in 1993. At its time it was the smallest and the lightest AF/AE camera. Its main features are:

28mm F3.5 Nikon lens, 3 elements in 3 groups, autofocus with focus lock, min. focus 0,35m (!)
Electronic shutter, 1/3-1/500
Size 108x62x32, Weight 155 gr. without battery
100-1000 ISO, automatic DX coding, self-timer, automatic film advance


Camera front closed and manual.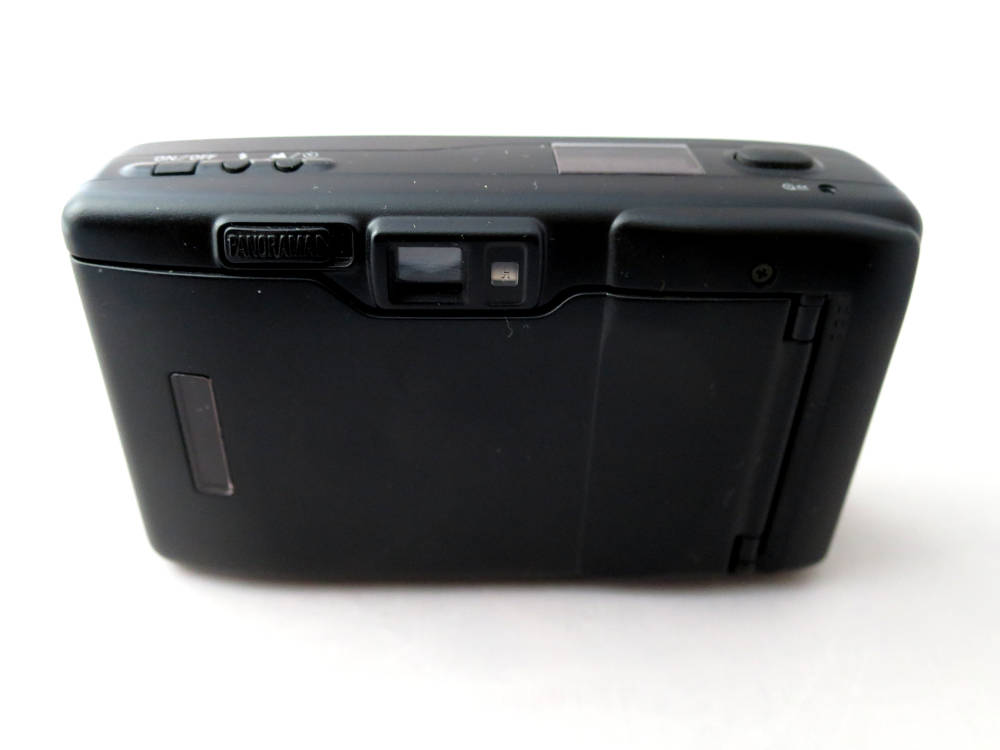 Camera back.
Panorama switch. Viewer and indication lamp.
Film window.



Camera front open.
The lens only moves out a little.
Flash guide number only 7 (m/ISO 100).



Camera bottom.
Tripod socket. Battery compartment. Takes a CR123 battery.

Camaera top:
on/off button
,
flash mode button, infinity/self timer
mode button
.
LCD screen.
S
hutter release.

Back open.

The film leader is safely engaged when you close the back.



This camera is easy to use, push the on/off button, the cover opens and it's ready. Autofocus is responsive and works well. Putting a film is easy as well, you drop the film, tear the film leader up to the mark and that's it. The camera winds it automatically. It has few manual settings if needed, the menu is very easy to access on a LCD screen. Auto flash setting at start, which is the case with most ultra compacts.

It's a basic point and shoot camera with a good wide angle lens, good picture quality, in a very small pocketable body. Point and shoot at its simplest while good quality end.