135compact.com

35mm ultra compact cameras Olympus AF 10 Mini




The Olympus AF10 Mini (Infinity Hi-Lite in the US) was released in 1994, a fully automatic 35mm film camera. It inherited te curved dwsign from the Mju, but not the sliding cover and it has an inferior lens. Small and lightweight, with an integrated flash, it's very handy. Its main features are:

35mm F4.5 lens, 3 elements in 3 groups, autofocus with focus lock, min. focus 1.1m
Electronic shutter, 1/?-1/500s, flash ready and focus o.k. indication next to the viewer window
Size 118x64x45, Weight 180 gr. without battery
? ISO, multiple contacts, automatic DX coding, self-timer, automatic film advance and (re-)spooling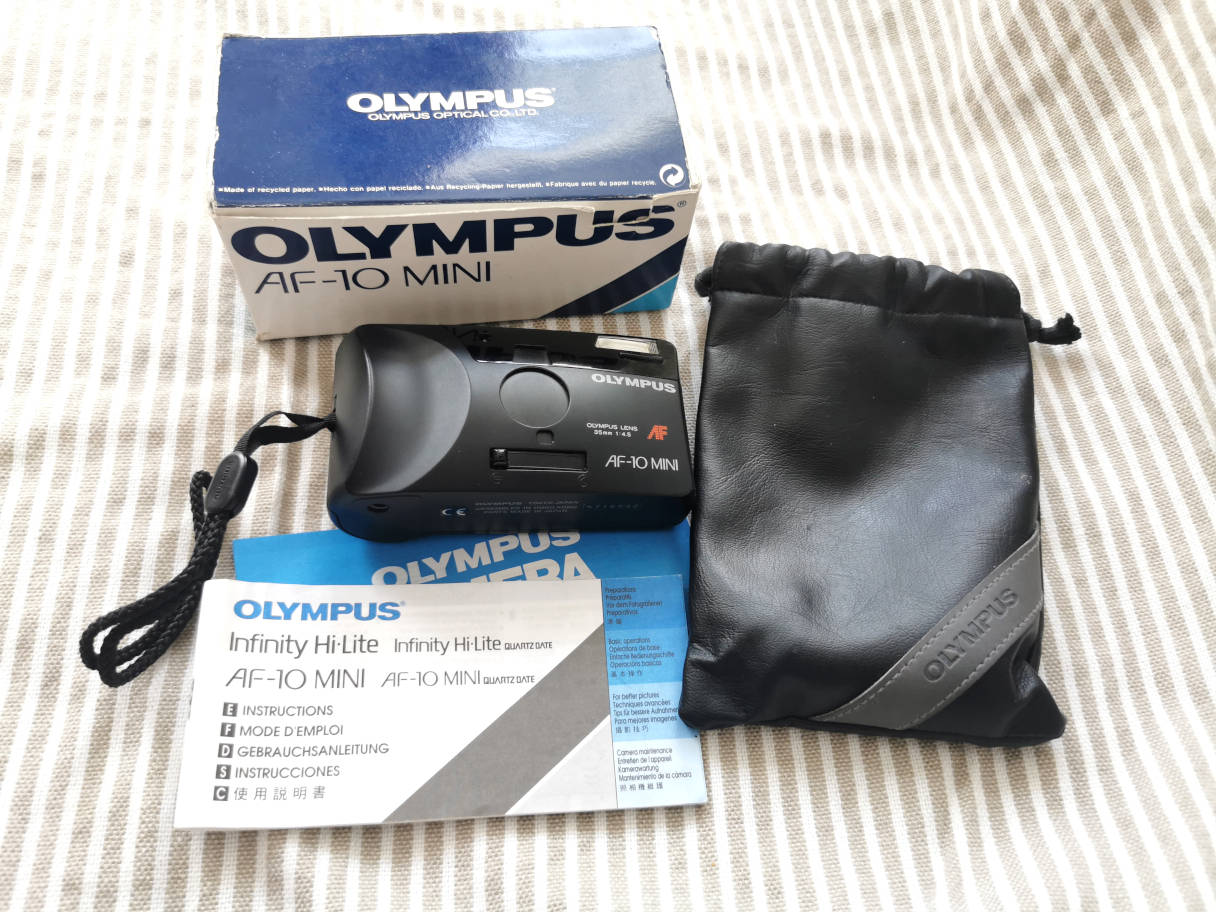 The camera came nearly unused with box, papers, strap and pouch, for the price of 2 cups of coffee on a flea market.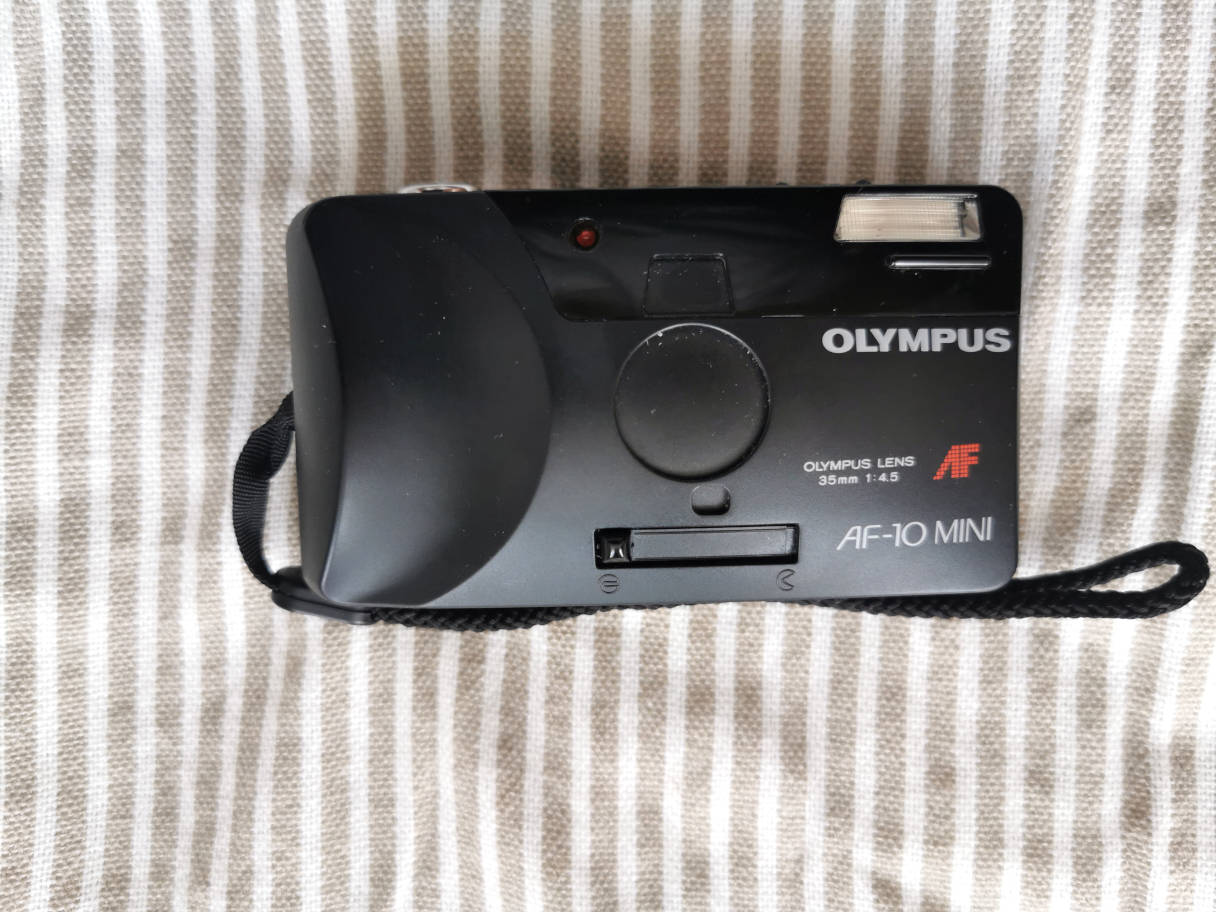 Closed and well protected.

Back side. Film indication window.

Battery compartment on the edge to the left, takes two AA batteris. The compartment opens by inserting a small coin and wiggling a bit.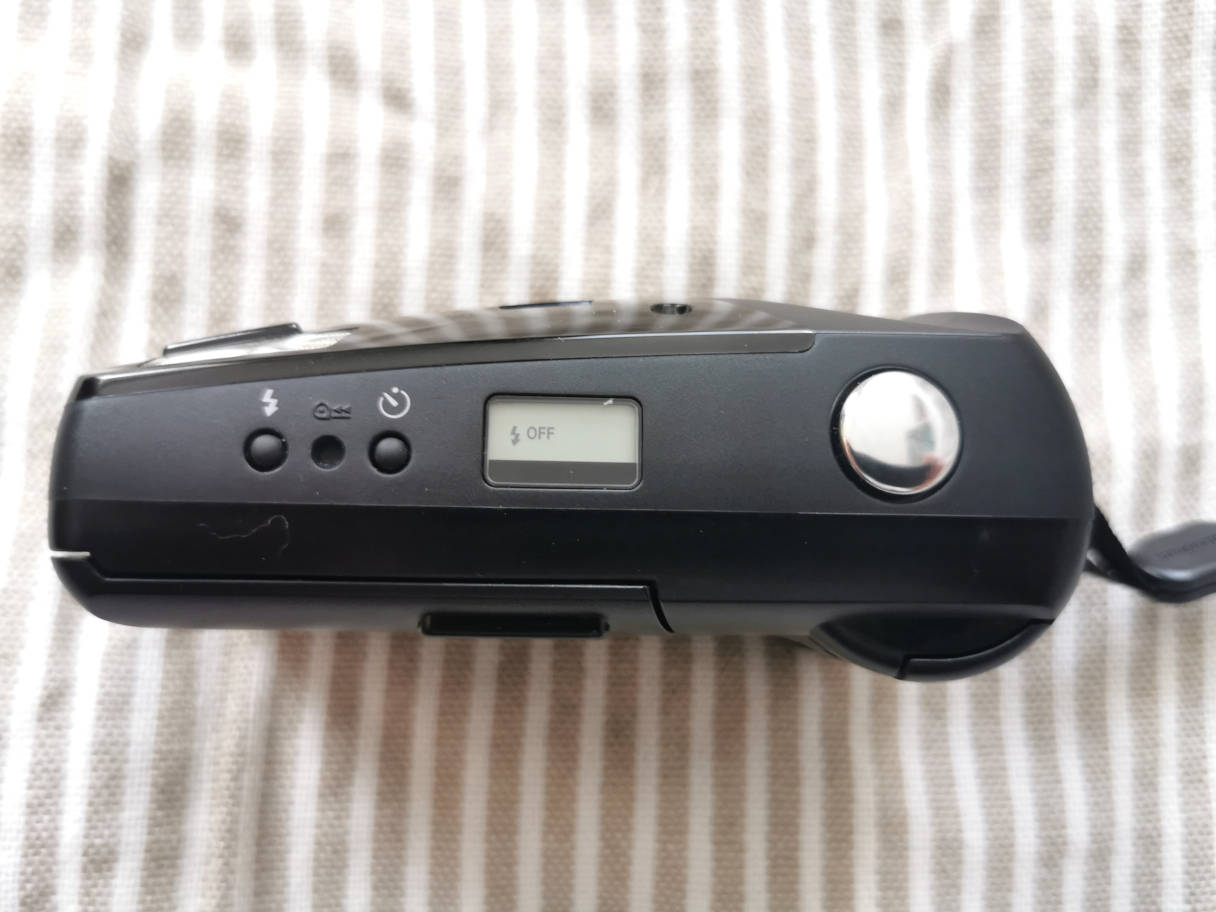 Seen from above.
Fl
ash setting, mid roll rewind, self-timer button, LED screen, shutter button.

Seen from below.
Tripod socket
.


Cover open.
. If you slide the cover open, remember that it's default auto set by the closing cover. Flash guide number ~10 (m/ISO 100)

Camera film compartment open.

This camera is easy to use. Autofocus is responsive and works well. Putting a film is easy as well, open the back, tear the film leader a bit further, drop the film and that's it. The camera spools the film automatically. As with most point and shoot ultra compacts, auto flash is set at start.

There is a mid roll respool button.





The AF10 Miniis a good point and shoot camera. Sharp images, good autofocus, in a tiny little camera which is inexpensive.