The Tronic AF 3590 is a mid-range 35mm film camera. It was sold by the discounter Lidl in the 2000s when the digital market was coming up. It has a zoom that covers 35-90mm in a small body of a very sober design. There was a silver version. It resembles the Nytech AF 3570. Nytech is a German Company which initially made computers as Targa, but then changed to various consumer products, made in the Far East. The manual of this camera is printed under the Targa name. The camera's main features are:

35-90mm F4.4-10.7 lens, 5 elements in 5 groups, autofocus with focus lock, min. focus 0,9m, 0.8m with tele setting
Electronic shutter, no precise information, numbers taken from the Nytech: 1/300 -1/60 in flash mode, 1/300 -1/3 in flash off mode
Size 113x66x39, Weight 195 gr.
100-400 ISO according to manual, but all contacts present, automatic DX coding, automatic film advance, AF and AE, special modes: red eye reduction, flash off, fill-in flash, night mode, infinity mode, self timer


Camera front closed.
Camera back. Viewer with 1 LED for AE and AF. Film presence window.



Camera front open. The flash is set automatically. The lens moves automatically to 35mm.

The lens set to wide position, 35mm.


Lens moved out to its tele position.



View from above LCD screen. On/off button, self timer button
, mode button, m
id roll rewind.
Shutter release button.
Wide/Tele switch.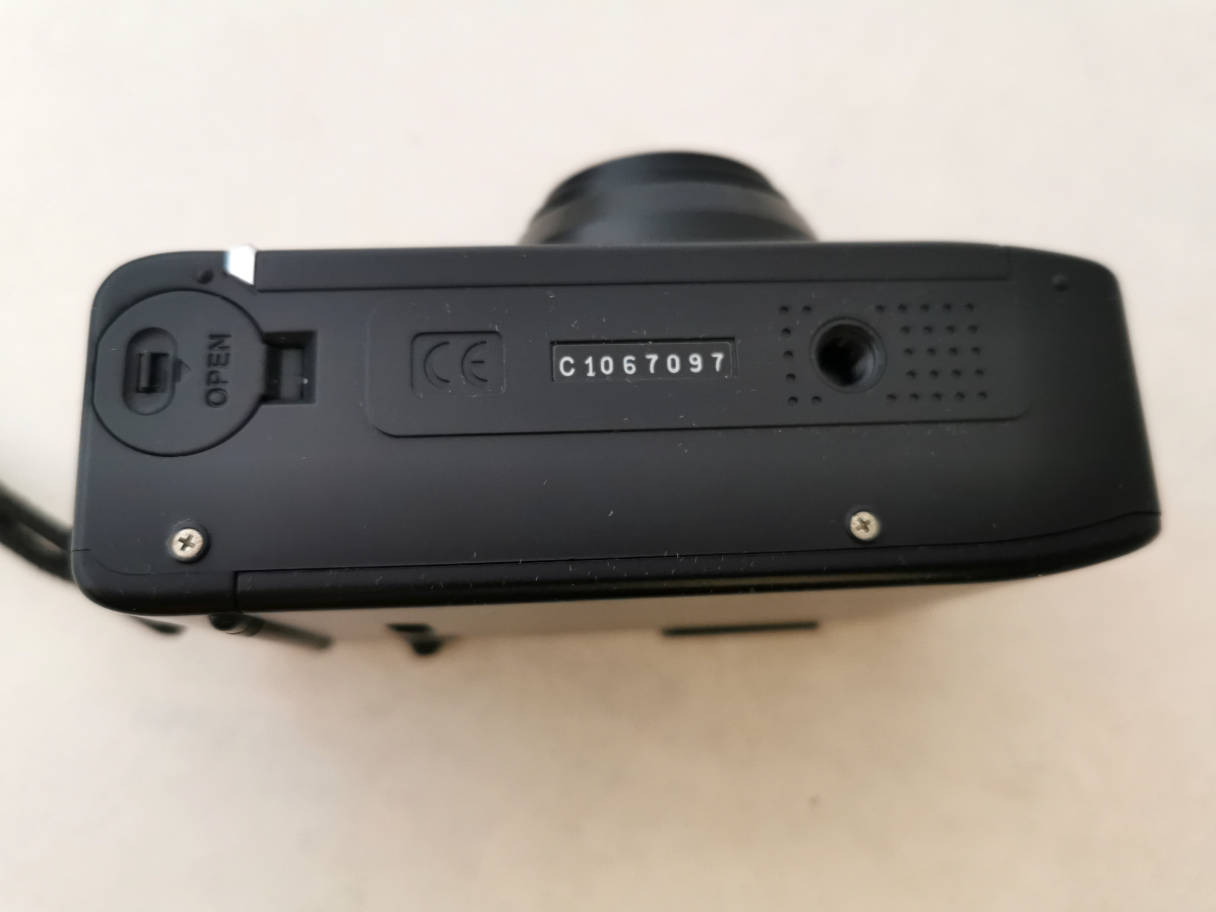 View from below. Tripod socket. Battery compartment, takes a CR123 battery.



Film compartment.

This camera is easy to use. Autofocus is responsive and works well. Putting a film is easy as well, you drop the film, tear the film leader up to the mark and that's it. The camera winds it automatically. It has some settings if needed, the menu is very easy to access on a big clear LCD screen.

It's a good point and shoot camera with a moderate wide angle zoom lens, good picture quality, nice finish in a very small and light body. It sets the flash on from start, but has a flash off mode. A nice camera, easy point and shoot with zoom.